The Rise of Crypto 'Stablecoins'
What are stablecoins?
A
stablecoin is a crypto-asset, that aims to mimic the functions of Fiat currencies, with the additional advantages of cryptocurrencies, such as faster and cheap transactions.
Stablecoins usually tend to have minimal price volatility, and generally this is achieved by pegging the value of the asset to an underlying one, in most cases Fiat currencies.
There are currently three types of stablecoins: ones with collateral in fiat currencies, ones with collateral in cryptocurrencies and ones with no collateral.
The first stablecoin: Tether
The first stablecoin came into existence in 2015, and has, ever since, been used on many exchanges. This stablecoin is known as Tether, and its value is pegged to the one of $1, hence, the tag USDT.
What made tether an ideal solution was it acting as a bridge between bitcoin/cryptocurrencies, and fiat currencies. At the time (2015), many exchanges could not offer Fiat pairs on their exchanges due to KYC and compliance laws; but could however, offer a crypto-alternative that would act like the Fiat underlying asset. This enabled individuals to trade the BTC-USDT pair, making it virtually the same as trading BTC-USD, pair that was unavailable at the time.
Issues surrounding Tether
Since its existence, Tether has had question marks surrounding it and it's issuer Tether Limited. Tether Limited claims that each token issued is backed by $1, although not necessarily being redeemable through the Tether platform.
Additionally, Tether Limited raised more question marks with the company's failure to provide an audit showing adequate reserves backing Tether, its alleged role in manipulating the price of bitcoin, it's unclear relationship with the Bitfinex (exchange), and its banking relationship problems.
Some market analysts believe that Tether Limited might have played a key role in the 2017-18 bull-market, by printing additional reserves and injecting them into the market, driving bitcoin price to nearly $19k.
Seizing the opportunity: Competitors offering their Stablecoins
With all the transparency issues surrounding Tether, other companies caught the opportunity to launch their own fully-audited Stablecoin, and gain market share previously belonging to Tether.The following were among the first Stablecoin to be issued:
-USDC - US Dollar Coin - is a regulated, audited and industry-backed virtual currency tied to the US dollar. Launched by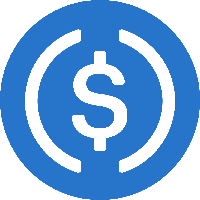 Circle, the holding company owning Poloniex exchange, and owned by Goldman Sachs, the coin is already traded on several exchanges including: Poloniex, Coinbase Pro, OKCoin, KuCoin, and more. USDC is the 30th largest cryptocurrency by marketcap, at the time of this article.
-TUSD - True US Dollar - is a ERC20 token aimed to reduce the risk involved with cryptocurrency investing, and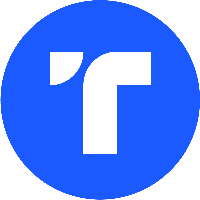 encourage mainstream businesses to embrace them. Although TUSD is an asset-backed tokens, TrustToken, the holding company, does not actually hold any USD reserves themselves; but instead has legally registered banks and fiduciary institutions hold the dollars in escrow. TUSD is the 27th largest cryptocurrency and is already traded on Binance, HitBTC and other major exchanges.
-USDG - Gemini US Dollar - is a centralized stablecoin implemented as an ERC20 token on the Ethereum blockchain,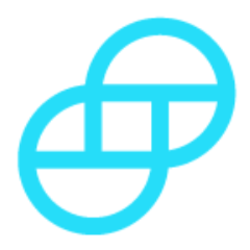 similarly to TUSD. This coin is backed by the Gemini exchange, owned by the Winklevoss twins, and is mainly traded on OKEx and Bibox exchange.
What made other Stablecoin more legitimate than Tether, was the possibility for holders to convert the coins back to the underlying Fiat (USD) asset. In response to this, Tether Limited, recently enabled USDT owners to reeded dollars on its platform.
Written and Edited by - Matteo Poole - Markets and Strategy Analyst at Yanda
Disclaimer: Please keep in mind this is not financial advice,but just an augmented opinion, so don't treat it as such.
---
Follow us on:
Twitter: https://twitter.com/YandaTrading
Join the discussion on:
Telegram: https://t.me/yanda_io
Discord: https://discord.gg/a6fYmUV
Sources:
-https://medium.com/@bitfinexed/the-tether-truth-machine-the-wheels-of-justice-turn-slowly-but-grind-exceedingly-finely-8e3bd72ad011
-https://www.coindesk.com/winklevoss-backed-stablecoin-soars-above-1-as-tethers-market-cap-plunges
-https://medium.com/faast/trueusd-vs-tether-which-crypto-dollar-is-worth-your-dollars-115bf30787e0
-https://news.bitcoin.com/gemini-dollar-code-review-reveals-accounts-can-be-frozen/